Mrs. Stec
Welcome to our 4th grade class! Your son or daughter is part of a vibrant learning community where individual differences are highly valued and students are encouraged to collaborate. I look forward to learning and growing with your child!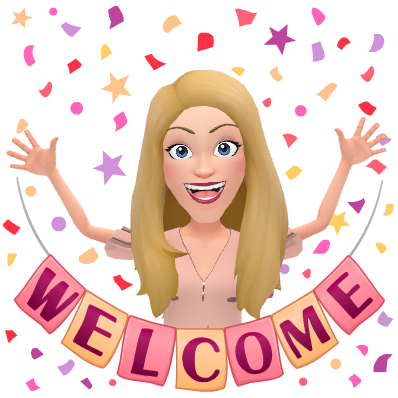 My Family
I grew up in a loving family of six consisting of my mom, dad, and three sisters. My family has always been very close and to this day, I call my mom to and from work. I attended the Council Rock School District and graduated high school in the year 2004. My husband, Ed, and I are high school sweethearts and have been together since we were 17 years old. Ed proposed at our favorite pizza place and we married on July 13, 2013. Skip ahead three years later and we welcomed our first child on October 30, 2016. We named him Nolan and he is the love of our lives! Nolan loves to learn new things and we enjoy watching him grow! Nearly three years after having Nolan, we found out we were expecting our second child and Nolan found out he was gaining a sister! On September 12, 2019; Landyn was born! Landyn loves following her brother all around and we love our new family of 4! Family has always and will always be a top priority in my life!
My Education
I attended Bloomsburg University and graduated with a dual degree in Elementary and Special Education in the year 2008. After graduation, I was hired at Marlborough Elementary in August of 2008 and have been here ever since! I continued my education at Holy Family University where I earned my Master's Degree as a Reading Specialist. From there, I earned my Master's Plus 30 additional credits at Gratz College where I learned a lot of useful strategies to help with classroom management and cooperative learning. Each year is a brand new experience creating lifelong memories I will never forget!
My Favorites
Food: Pizza
Candy: Take 5 candy bars
Gift: Dunkin' Donuts Gift cards
Activity: Spending time with friends and family
Color: Blue
Classroom Item(s): Sanitizing Wipes, Tissues, Dry Erase Markers
Quote: "A teacher plants the seeds of knowledge, sprinkles them with love and patiently nurtures their growth to produce tomorrow's dreams."
And the list goes on and on… :)
Click the link below to access Mrs. Stec and Mrs. Smith's Class Google Classroom!
Hopefully you received my teacher letter through email, but if not, click on the link below!
Parents/Guardians:
Please join Mrs. Smith's and my REMIND texts! We use this app to keep parents/guardians updated on test dates and important events. Also, check your child's assignment book daily. Students will write their assignments each morning.
To subscribe to my REMIND texts, please follow the two simple directions below!
1. Enter this number as the recipient of a new text message: 81010 This is the number you will be texting.
2. Text this message to the above number: @stecsm
You should receive an automatic reply back welcoming you to my class. If you have never used this program before, it will then ask you to reply with your full name. PLEASE USE YOUR CHILD'S FIRST AND LAST NAME.
If at any time you would like to unsubscribe to my text updates, text "HELP" and it will give you instructions to stop the messages.
The snapshot below will hopefully help you to prepare for what a typical day for your child will look like. A more detailed schedule will be provided individualized to your child once the school year begins. We will run on a five day cycle. Check out the special's link by clicking on the word "special" in our schedule below to see which day your student has each special!
Please note we will be having a working, PEANUT FREE working snack around 9:30 am daily. This should be a healthy and mess free snack that comes along to school daily.
| | |
| --- | --- |
| | Monday-Friday |
| 8:25- 8:45 | Entrance |
| 8:45-9:05 | Homeroom |
| 9:05-9:50 | Writing |
| 9:50-10:30 | |
| 10:30-12:05 | Reading |
| 12:05-1:15 | Lunch/Recess |
| 1:15-2:45 | Math |
| 2:45-3:20 | Science/Social Studies |
| 3:20-3:25 | Dismissal |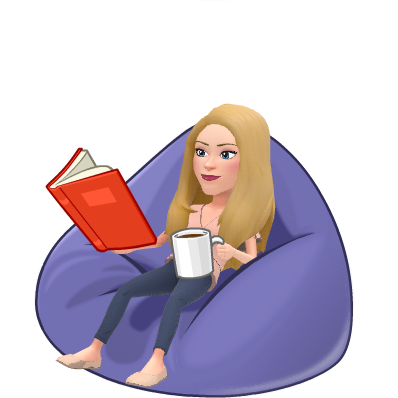 "The best way to become a better reader is to practice each day, with books you choose, on your just-right reading level. It soon becomes habit"
Gail Boushey and Joan Moser--the Daily 5
"Reading" is now referred to as ELA, which stands for English Language Arts. It includes reading and writing.
Benchmark Literacy
The elementary schools have adopted a new reading curriculum called Benchmark Literacy. Please explore the link below to see what your child will be doing in ELA!
To structure our ELA time, I use components of the Daily Five.
The Daily 5
It won't be long until you hear your child talking about "The Daily Five." The purpose of this letter is to inform you on what The Daily Five is all about, so you understand how your child's literacy block is structured.
The Daily Five is a way of structuring the reading block so every student is independently engaged in meaningful literacy tasks. These research based tasks are ones that will have the biggest impact on student reading and writing achievement, as well as help foster children who love to read and write. Students receive explicit whole group instruction and then are given independent practice time to read and write independently while I provide focused, intense instruction to individuals and small groups of students.
The 5 components of the Daily Five.
Read to Self
Work on Writing
Read to Someone
Listen to Reading
Word Work
There are very specific behavior expectations that go with each Daily 5 component. We will spend our first weeks working intensely on building our reading and writing stamina, learning the behaviors of the Daily 5 and fostering our classroom community. I will also spend time learning about your child's strengths and greatest needs as a reader in order to best plan for each student's instruction.
Your child will be taught to select "Good Fit Books" or books they can read, understand and are interested in, which they will read during Daily 5. They will be spending most of their time actually reading, which research supports as the number one way to improve reading. I anticipate the motivation and enjoyment of reading will skyrocket when this gift of choosing their own books is accompanied by extended practice and specific reading instruction for each individual child.
As you can see, I am excited about giving your child the opportunity to be involved in a structure that will have a positive effect on their education.
Please think of our classroom as you visit garage sales or clean your own child's bookcase. It is my goal to make our classroom library as appealing as your favorite bookstore for browsing.
One big change at the Upper Perkiomen 4th and 5th Grade Center will be the departmentalization of our teaching staff. I am so excited to introduce my teaching partner to you, Mrs. Smith. Mrs. Smith will be giving your child all of their Math, Science, and Social Studies instruction this year. Any specific questions regarding Math, Science, and Social Studies can always be directed to her at msmith@upsd.org. Click the link below to access Mrs. Smith's teacher page!
Worldbook On-line
The username and password is: wb4upsd
Kids Spell
Use this to help practice your spelling words. It counts towards your spelling contact as long as you print your work.
Spelling City
Use this to practice your spelling words. It counts towards your weekly spelling contract as long as you print your work.
Use this link to practice your multiplication facts: